Another fine week has gone by here in Mesa, Arizona. We started the week with some cool mornings – overnight lows dropped to around 40 degrees, but the days have been dry and the skies are clear with comfortable temperatures.
If you've been following my posts, you probably know that I got started with cigars nearly a year ago. As usual, when I get into a new hobby, I jump right into the deep end. With cigars, I wanted to learn as much as I could and experience the different styles, flavor profiles and everything else that goes into making a fine hand-rolled cigar.
First of all, I only puff cigars handmade of all natural ingredients – that is, aged tobacco and and a small amount of vegetable gum as an adhesive. Since I'm always on the lookout for bargains, I buy most of my cigars online and look for discounts. This usually means buying cigars in bundles or by the box, not individual sticks.
Early on, I thought I knew what I liked, but over time, my palate and criteria for what constitutes a good cigar developed. I realized I made a mistake in buying bundles of 10 to 25 cigars at a time to reduce costs – some of the cigars I bought weren't what I wanted and I ended up with several cigars in my humidors that I probably wasn't going to light up.
Well, Donna always says if you don't love it or use it, lose it. So, last week I learned about a 501c registered charity called Cigars for Warriors. This charity collects cigar donations and distributes them to troops deployed overseas. Their first priority is military personnel in combat zones, then other overseas assignments. I found a shop nearby, Cigar Warehouse, that participates in the program.
I went through my inventory of cigars and came up with 34 stogies I wasn't likely to light up in the near future. I bagged them and took them to Cigar Warehouse. The proprietor was so happy about the donation he gave me a premium cigar – an Ashton VSG Pegasus! I wasn't expecting that, but gladly accepted it.
Nowadays, I'm a little more careful in the cigars I buy and I have a pretty good idea of what to expect before I light up.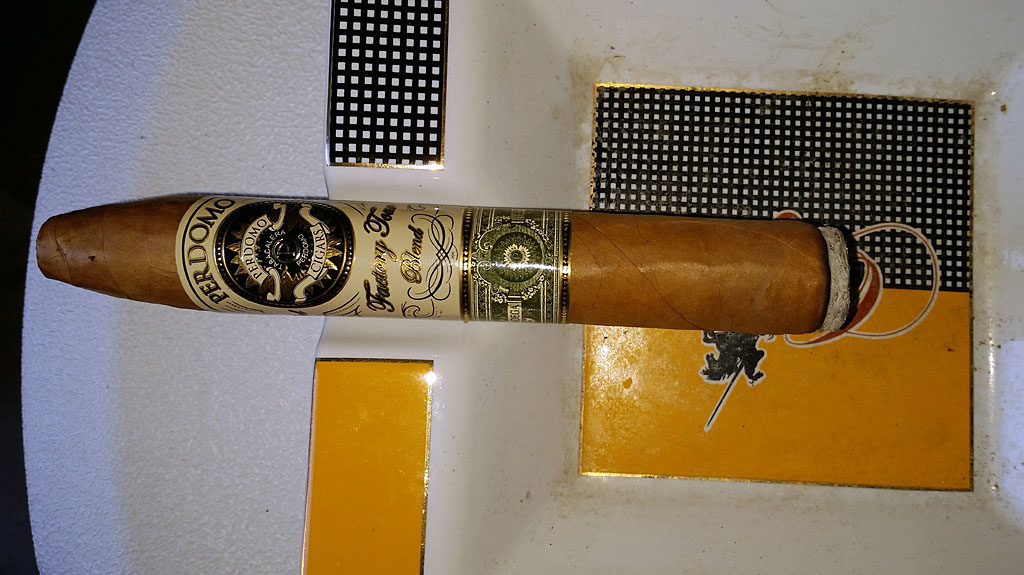 On Thursday afternoon, I was enjoying happy hour with friends and a cold one at Lucky Lou's while puffing a cigar on the patio with Mike Hall. I heard the unmistakable roar overhead of an airplane with multiple radial engines. As it flew past, I recognized it as a Ford Tri-motor.
Ford Tri-motors were built from 1925 to 1933 and, as the name implies, were powered by three nine-cylinder radial engines. They made 199 of these planes. I searched online and found 18 still in existence, eight of which were labeled as airworthy. Another five examples were listed as under restoration, so I don't know the exact number of airworthy craft that are out there today. The plane flew over three times in the next hour and a half.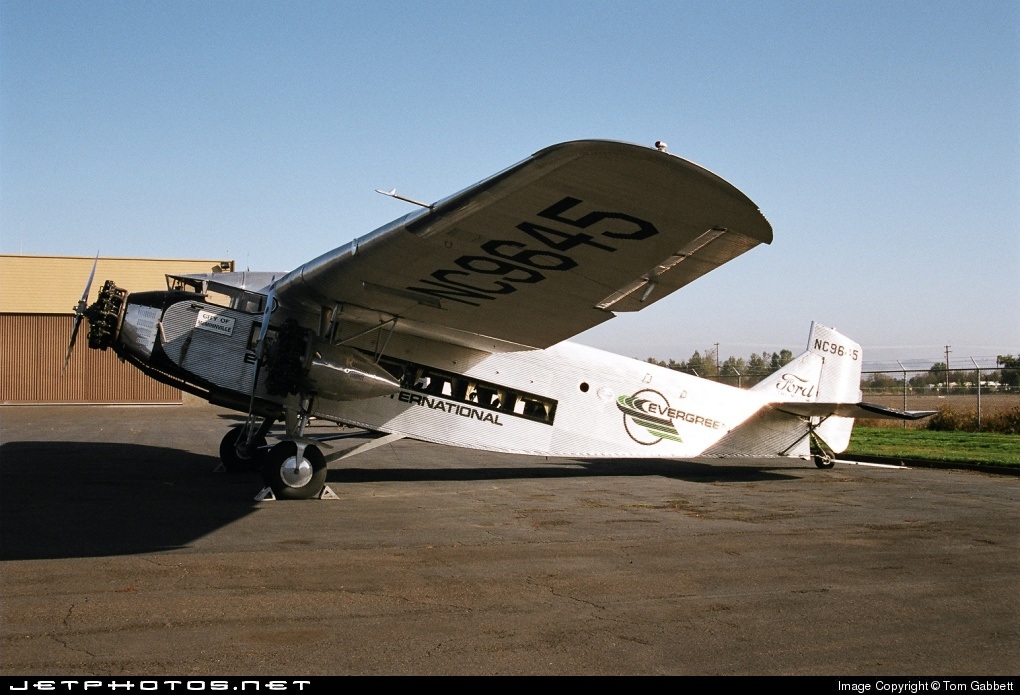 I saw the plane again flying over Viewpoint Golf and RV Resort on Friday. We have a lot of air traffic here with Falcon Field nearby to the northwest and Mesa-Gateway south of us. Most of the air traffic is general aviation small aircraft. We often see old warbirds flying out of Falcon Field.
As the Tr-motor flew by overhead at low altitude, I noticed the registration number on the underside of the left wing (NC9645). I saw flight plans for this plane flying out of Tucson last week. A little more digging around and I found it is flying out of Falcon Field here in Mesa until the 27th. This plane was built in 1928 and the original owner was Transcontinental Airlines. It passed through several hands and was owned for a time by William Harrah of Harrah's Hotels and Casinos in Nevada.
The current owner is listed as Ed Patrick/Liberty Aviation Museum in Ohio. I found out it's currently leased by the Experimental Aviation Association (EAA) and it's part of the EAA Ford Tri-motor Tour.
Originally, these planes were built with corrugated metal skins. As you can see from the file photo above, this plane was re-skinned with smooth sheet metal during an overhaul in 1951. They're offering flight tours from Falcon Field for $77 through Sunday.
We're still following our routine of hitting the pickleball courts in the mornings. Donna has tennis twice a week in the afternoon. Of course, we're eating well. Monday night, Donna made cumin-spiced grilled lamb chops with sides of garlic cauliflower mash and corn with diced peppers. The cauliflower mash looks just like mashed potatoes and almost passes for it but for some cauliflower flavor.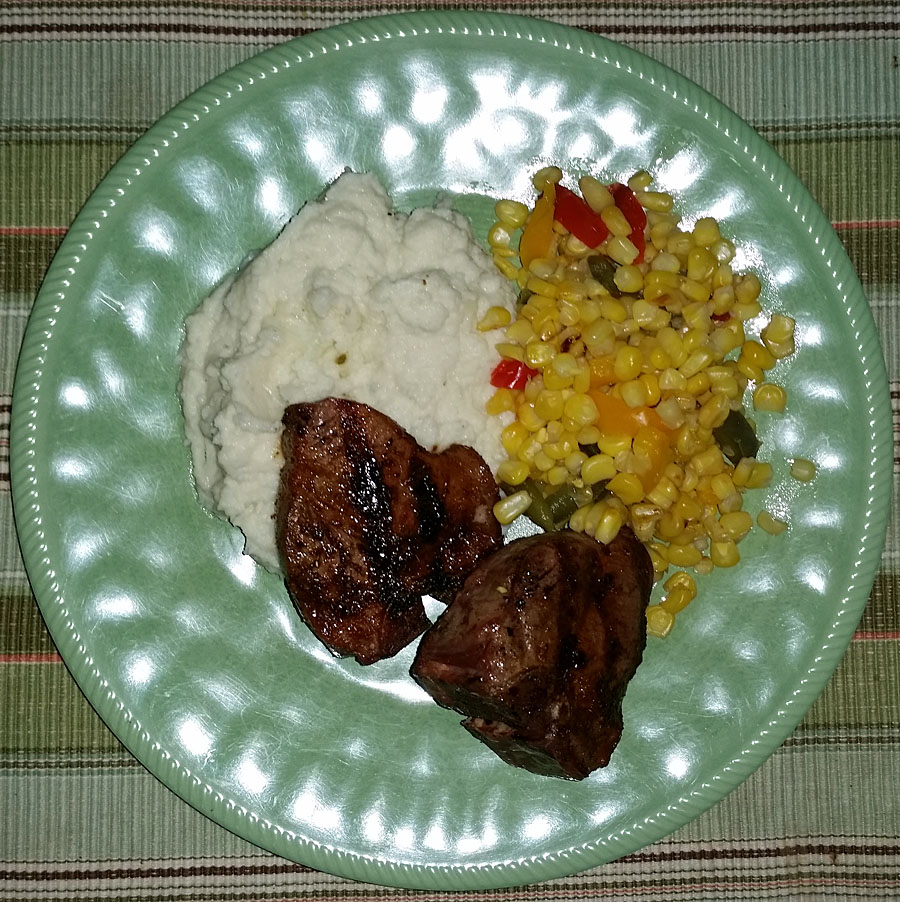 Tuesday, she served the leftover garlic cauliflower mash with baked mustard chicken thighs and Southern bacon-fried cabbage.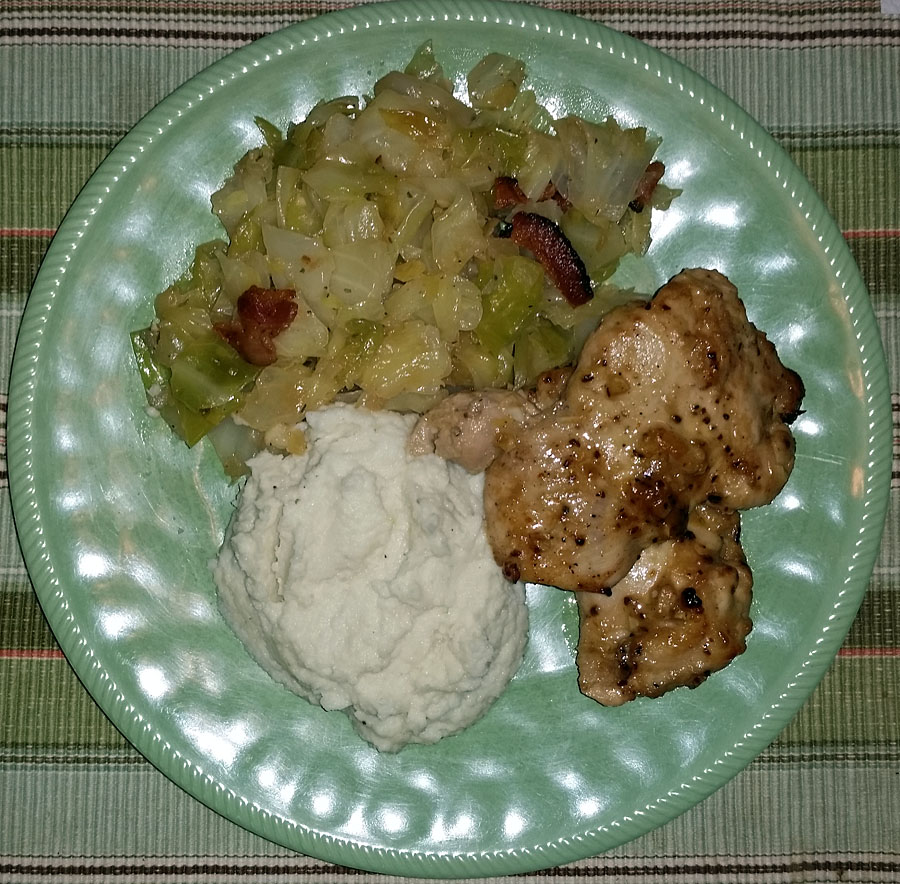 Thursday night, Donna joined our friend Sara Graff for an interesting dinner and a movie. They went to Alamo Draft House where the dining and drinking experience take place in a combination movie theater, bar and restaurant. You dine and drink at a small table right at your theater seat! They went to a special showing of Beautiful Boy that was followed by a community panel discussion about addiction, particularly addiction to crystal meth.
The weather outlook for the week ahead looks good. Daily highs in the 70s with overnight lows in the lower 40s. We don't mind the cool nighttime temperatures – that's what blankets are for. We don't like to sleep with heaters running, so the coach cools overnight to 55-60 degrees and we run the heat pumps for a while after we rise.