We had a great weekend. It started with the usual Friday happy hour at Lucky Lou's but the highlight was Saturday's lunch. Our friends, Jeff and Deb Spencer (Rolling Recess) organized a lunch for members of Xscapers. Xscapers is a sub-group of the Escapees RV Club. We aren't really Xscapers – it's geared more toward young, working full-time RVers. But, we are Escapees members and although I'm retired, we still feel young enough – most of the time!
The lunch meet-up was at the Monastery Bar and Grill adjacent to Falcon Field on McKellips Road in Mesa. The Monastery is a unique place. Although they call themselves a pub, it's mostly an outdoor restaurant, bar and activity center. The menu has everything from nachos to steaks. They have a full-service kitchen and wait staff – but you can also order your steak, chicken or burger uncooked for about half-price and grill it yourself on grills they provide in the courtyard. They also have a huge beer selection.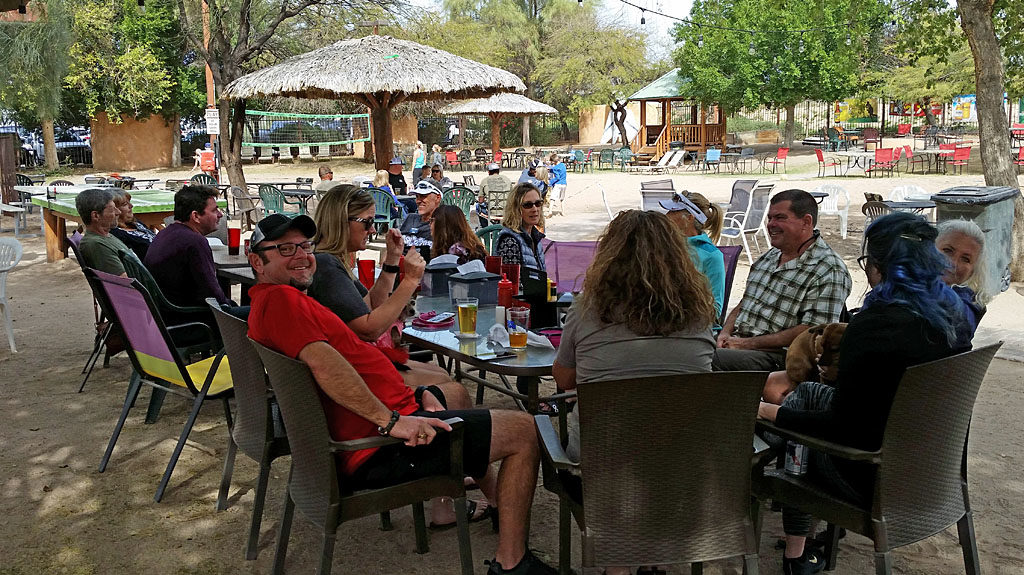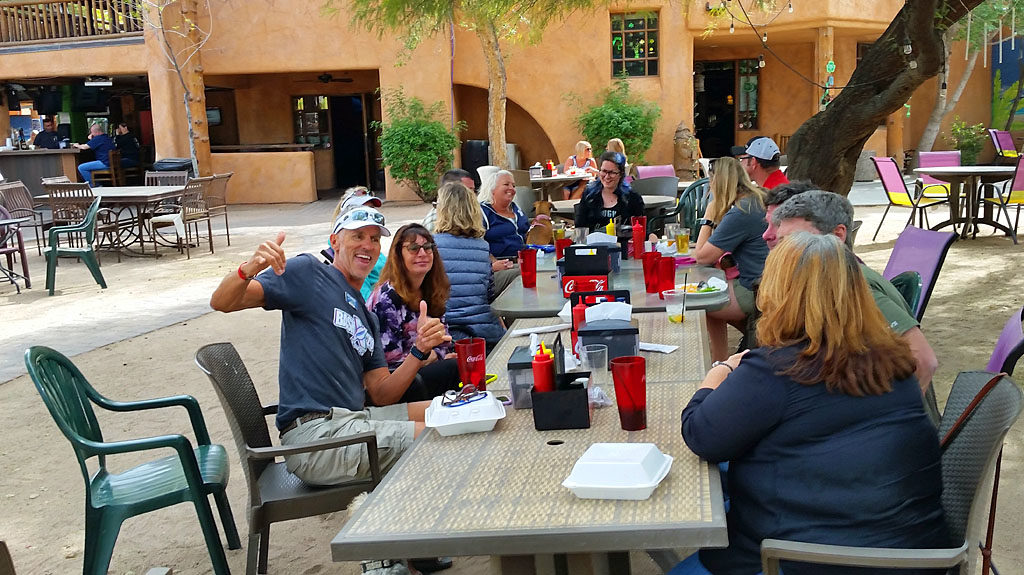 The indoor seating area has limited space, but there's a bar on the patio with a stage, tables and several outdoor seating areas. There are also two sand volleyball courts and bean bag cornhole games.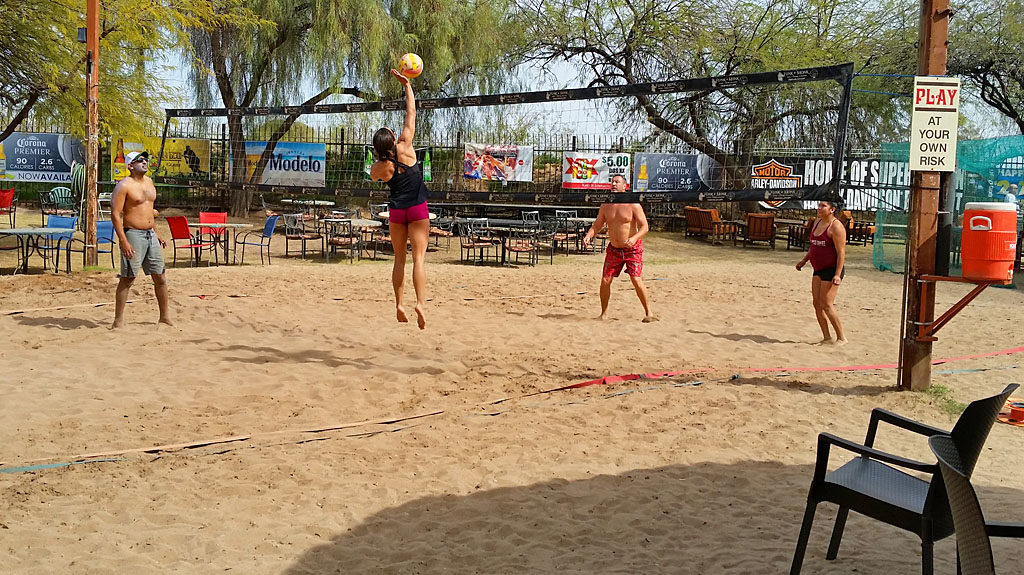 The only people in attendance that we had met previously were Jeff and Deb. We had a good time meeting several new people in the RV community and we're glad that Jeff and Deb organized this and invited us.
After the big lunch at The Monastery, Donna kept it simple for Saturday night dinner. Simple but delicious! She made an Asian chicken stir-fry that I loved. The sauce she whips up for it makes the dish – it includes soy sauce, sesame oil, honey, chopped fresh ginger and garlic.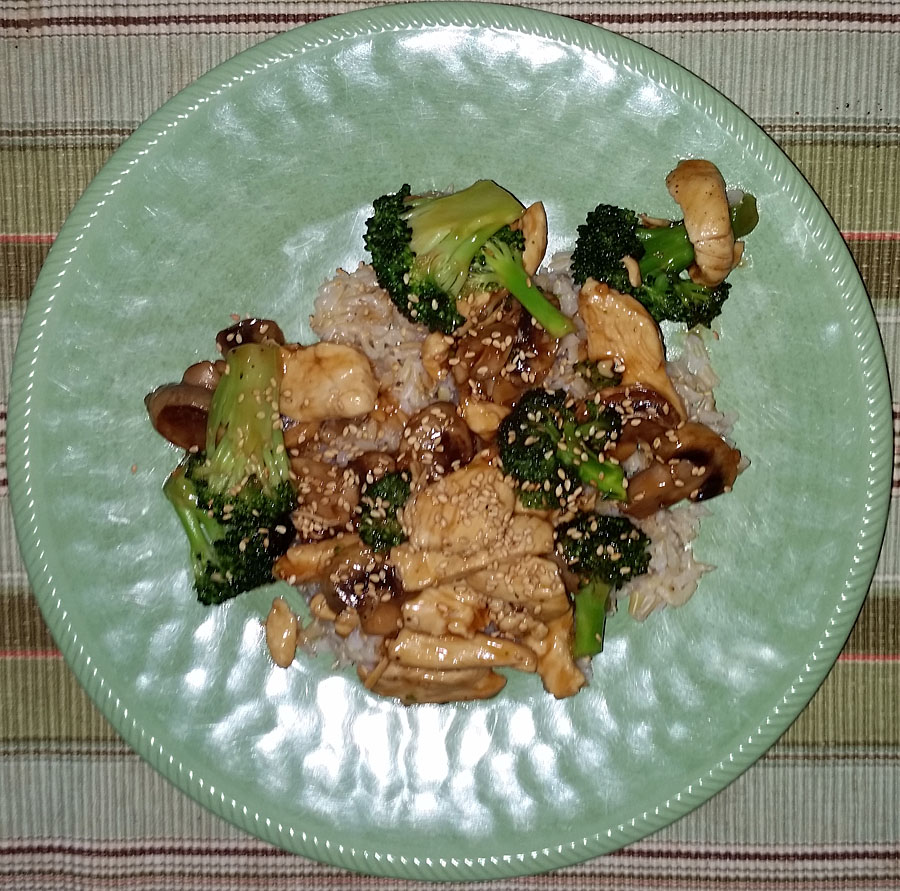 We had another social event on Sunday. It was time for the annual Viewpoint Golf and RV Resort Pickleball Club meeting and banquet. There was a short club meeting in the ballroom at 4:30pm here at Viewpoint to discuss club business. We learned that the pickleball club now has over 500 members in good standing. They had door prizes and Donna won a free membership for next year – a $15 value.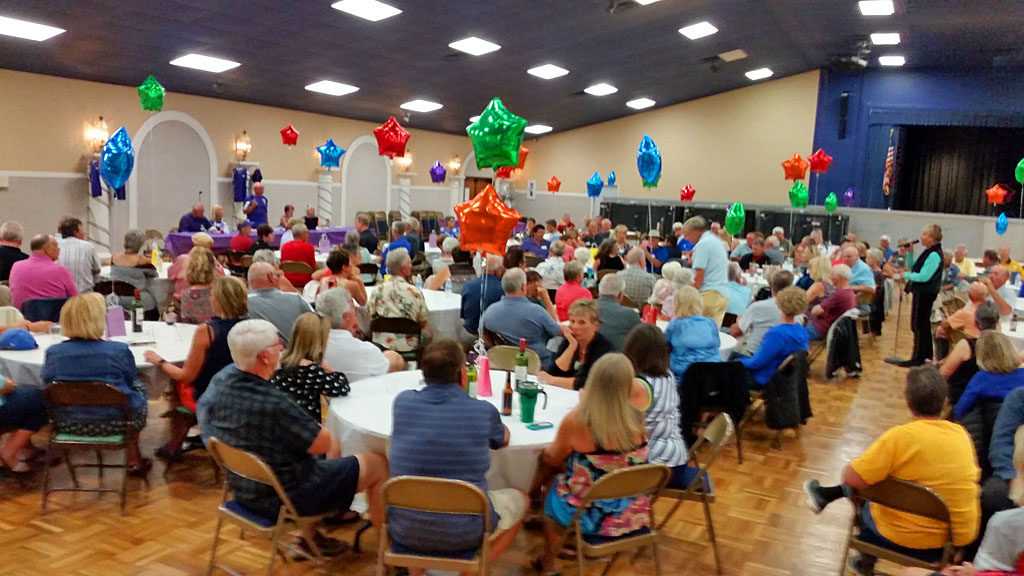 The dinner was catered by Buca di Beppo restaurant and they served a great lasagna with dinner salad and bread. The serving line was very slow though as they only had two people staffing the cafeteria-style food service.
The rest of the country set their clocks forward over the weekend. In Arizona, we don't do that. In the winter months, Arizona time is equivalent to Mountain Standard Time. When everyone else springs forward, Arizona doesn't change their clocks, but now we're the same as Pacific Daylight Time. Someone forgot to tell Verizon that. I have my phone set to automatically reset to the local time. On Mondays, I have an alarm set for 6:15 am so I can get up, have coffee and breakfast and be ready to hit the pickleball round-robin match at 8am. Yesterday I got up at the sound of my phone alarm and fixed coffee and breakfast. Donna came out and asked if I realized we were up an hour early. What! I checked my phone and sure enough – the clock had reset to Mountain Daylight Time. Grrr!
The weather was great last week – mostly in the 70s with clear to partly cloudy skies. That changed yesterday. Rain moved into the area and the temperature will only reach 60 degrees over the next couple of days. We expect rain showers to continue through tomorrow morning. By the weekend, the forecast improves with highs in the upper 70s to 80 degrees for the remainder of the month. That's more like the weather we expect and love in this part of the country at this time of year. This has been and long, wet and relatively cold winter here.