Another week without Donna has gone by. It seems like she's been away forever. It has changed up my daily routine. I still start the mornings with breakfast, coffee and pickleball. But from there, I don't have as much leisure time. I clean Ozark the cat's litter box, sweep the floor, do dishes, make my meals and I've done a few loads of laundry. It certainly gives me a greater appreciation for all the things Donna usually does on a daily basis.
I still break away on Thursday and Friday afternoon for happy hour at Lucky Lou's. A cold one on the patio while Mike Hall and I puff cigars is a good break from the daily routine.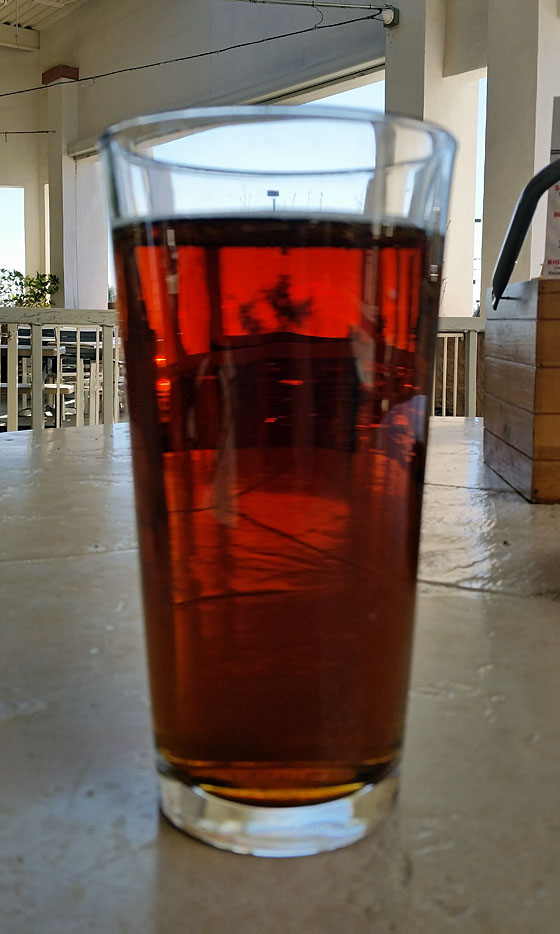 Last week, a cold snap moved in – it's central Arizona's version of an arctic blast. The daily high only reached the upper 50s and I saw frost on my neighbor's car Thursday and Friday morning. I know in many parts of the country there isn't much sympathy for this weather at this time of year, but in Arizona, it feels chilly.
The cold mornings have the quail attacking the seed block early and often and the hummingbirds frequent their feeder. They need the energy after spending a cold night. The seed block I bought was intended for the Gambel's quail in the area, but a host of birds have discovered it. There are large flocks of sparrows and a few thrashers – even grackles are coming and they're quickly decimating the 14-pound block of seed. They are also leaving a bit of a mess on our patio. I think I'll place the next block at the rear of our cargo trailer in the gravel area.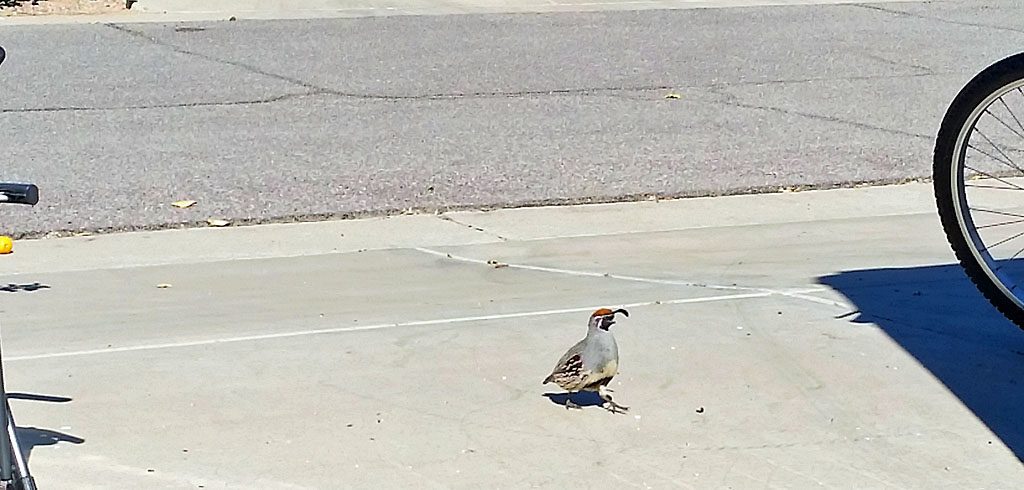 On Sunday, a group of people at the end of our street organized a party for everyone on the 5200 row. Donna purchased tickets for us weeks ago. The $5 ticket included food and they had music set up and some games and prizes. Of course, Donna had to miss out but I went anyway. The change in diet was good – I've been on a pretty limited variety in my meals since Donna's been gone. Being married to Donna for almost 13 years has eroded my culinary skill and motivation. Before I married Donna, I was a bachelor for five years and I did a lot of cooking. I wasn't ever as good a cook as Donna, but I did okay.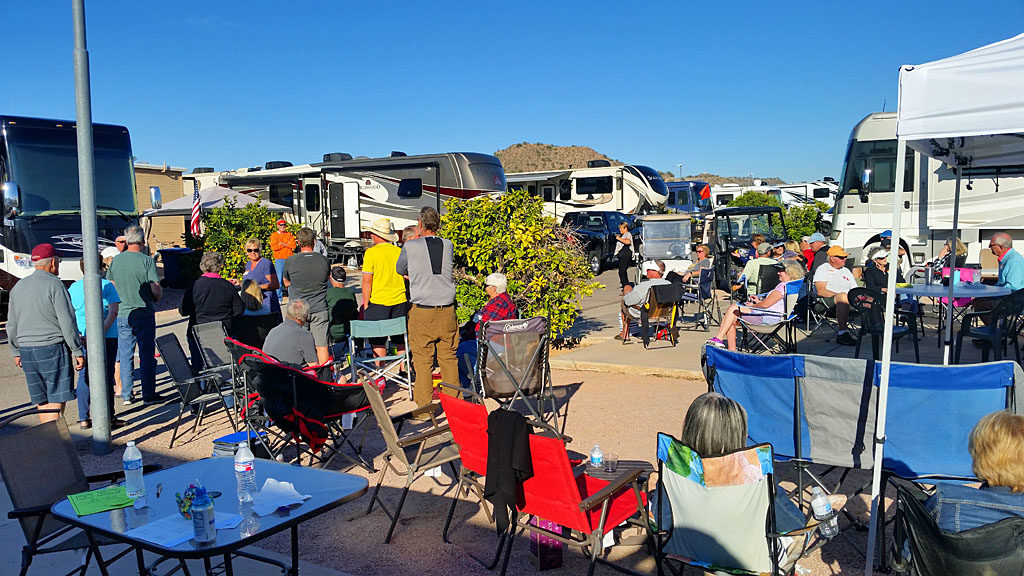 With the large number of sites here at Viewpoint Golf and RV Resort, there is always something going on. Snowbirds often organize parties for guests from their home area – for example, I've seen signs lately announcing a party for people from Idaho, Oregon and Washington. The management also has scheduled activities such as concerts in the ballroom and weekly outdoor concerts on Wednesday and Friday. And there's always golf, tennis, pickleball and the swimming pools here too.
The weather for the week ahead looks good with a return to daily highs of 70 degrees or more. The real good news is Donna's returning from her emergency trip to San Diego this afternoon – Yay!